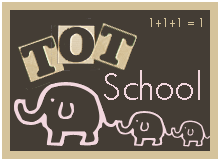 Jack is 24 months old.
Tot School this week was all about puzzles, beads and blocks.
I took some of Jack's birthday cards, as well as a magazine picture, modge podged them onto some cardboard, and cut them into 2-3 piece puzzles.
Jack did a pretty good job, and really enjoyed "making the pictures."
I got Jack a set of lacing beads from the $1 spot at Target. He found all kinds of activities to do with them. We laced them...
sorted them by shape,
sorted by color, and stacked them.
Jack also had a lot of fun playing with this wooden puzzle he got for his birthday. I tried to show him how different shapes can fit together to make squares, but he was totally uninterested! :-) He did enjoy building sailboats...
... and rocket ships, too!
We also tried a matching activity that I made, but I think it was a bit too old for him. We'll put it out again soon to try again!